A first-time pregnancy is an exciting time for both the new mom and new dad-to-be.
If the pregnancy happens to overlap with Mother's Day or Father's Day, it becomes a question of whether the expectant parents should join in the celebrations. Since Father's Day is in a few short weeks, we say why not?
Go ahead and celebrate!
You may not have held the baby in your arms just yet but you are already parents. Here are a few ideas on how to celebrate Father's Day while pregnant and how to make it special for your significant other.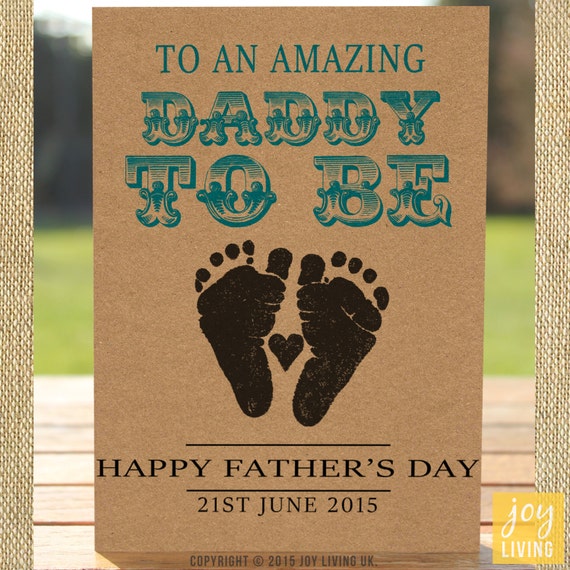 This will be a visual reminder of what is soon coming. They say that a woman becomes a mother when she finds out she is pregnant but a man doesn't feel like a father until after the baby is born. Make your significant other feel like a father with a special card that he can look back on for years to come.
Get an Ultrasound as a Couple
If you're lucky, maybe your 20-week ultrasound or 3rd-trimester check-up will occur just before Father's Day. Bringing your partner along to an ultrasound will help it feel more real and will give the daddy-to-be a great chance to see their child. It will be a special moment for you two to do it together as well. You could also just frame a picture of your most recent ultrasound to give as a gift.
Go out for a Special Brunch
Go out for a delicious morning meal to celebrate your little one. Plus, since there will be many other fathers out with their own children of all ages, your partner will be able to imagine how his next Father's Day will be, and how they will be for the years to come. This is a great idea on how to celebrate father's day while pregnant.
Use the holiday weekend to get away for a special trip. Next year, your weekends and Father's Day will be a bit busier. Make this occasion your babymoon! Get away, enjoy each other, and talk about how your lives will be changing for the best, and the craziest.  You will both appreciate the extra relaxation and time away alone.
The first Father's Day doesn't have to start after the baby is born. The first celebration can be had during pregnancy. These ideas will get you started on how to celebrate Father's Day while pregnant and make it special for the soon-to-be father in your life. They will appreciate any recognition and the reality of fatherhood will set in.
Need gift ideas for Father's Day? Read our articles on